Submitted by Sulekha Abdinasir Ali on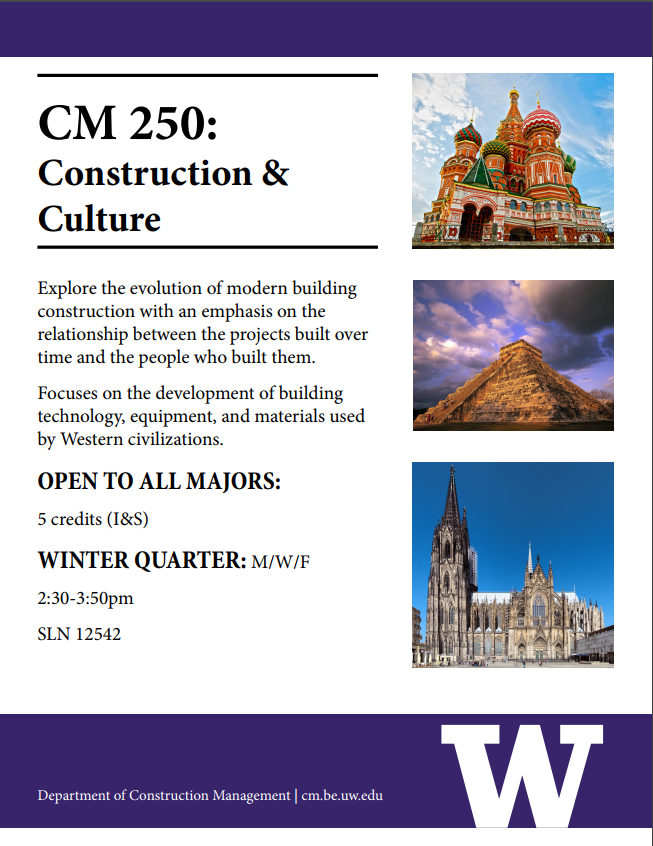 This is the only Construction Management class open to non-majors and a great way to see if the major might be a good fit.
Who is CM for? Students interested in a curriculum that combines elements of civil engineering, business, and architecture.
See class details below and flyer attached. 
--
CM 250: Construction & Culture
5 Cr. (I&S)
SLN 12542