Submitted by Natalie Mc Martinez on
The Department of Political Science has only been able to reach the heights it has and support its many students thanks to the faculty and staff that make up the department. This year, the department celebrates two of these influential members as they transition into retirement.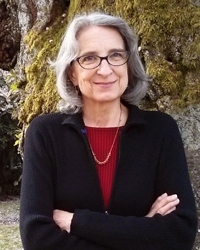 Susanne Recordon loves her job as the Graduate Program Assistant. Since 2002, she has enjoyed working with graduate students - from admissions to placement. Susanne had the pleasure of watching their research interests take shape and hear their fieldwork stories. What she will miss the most is interacting with the incredible staff. Susanne says, "For nineteen years I have learned from them, laughed with them, and received support from them - especially Meera, Ann, and of course my building lockdown buddy - Mark. I thank them for their collective patience." With more free time, Susanne plans to slow down, explore new interests, and work in the community. 
Karen Litfin has been a pioneer. She received her Ph.D. from UCLA. She has spent her career at the University of Washington, where she specializes in International Relations and Environmental Politics. Karen has been a leading voice in Climate Politics since the 1990s (when she published the acclaimed Ozone Discourses). She has published two other books, most recently Ecovillages: Lessons for Sustainable Communities. Karen has been involved with the Program on the Environment since its inception and has developed truly innovative courses both in terms of substance and pedagogy. Equally important, she is a kind and thoughtful person, an independent thinker, and a person who practices what she preaches. She will continue to teach in her position as Professor Emeritus.