Submitted by Caterina Rost on
The Department of Political Science's 2015 Convocation took place on Thursday, June 11th.
Christine Charbonneau (BA, 1982) was the keynote speaker and recipient of the department's Distinguished Alumna Award. Read her biography below. Matthew J. Sekijima was the undergraduate student speaker. 

The 2014-15 graduates included 9 Doctor of Philosophy degrees, 11 Master of Arts degrees, and 330 Bachelor of Arts degrees. The department also presented three graduates with special recognitions:
Robert A. Dahl Award for academic excellence: Daniel Robert Miller

The Daniel S. Lev Award for best honors thesis: Deniz Ahmet Irgi

The Sharon S. Redeker Award for Public Service: Emily Erin Lake
About Christine Charbonneau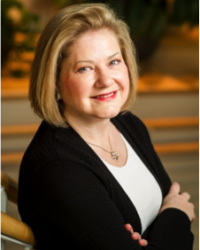 Chris Charbonneau is the president and CEO of Planned Parenthood of the Great Northwest and the Hawaiian Islands, an organization that includes Alaska, Idaho, Hawaii and western Washington. Beginning as a volunteer at the Seattle Health Center in 1982, she expanded her volunteer commitment to a successful career in healthcare, community education and public policy activism. Her work includes expansion of telemedicine to serve people in remote areas and creating Planned Parenthood Online, serving over 50 million users. Ms. Charbonneau earned her B.A. in Political Science and History in 1982.