Submitted by Toni Kwong on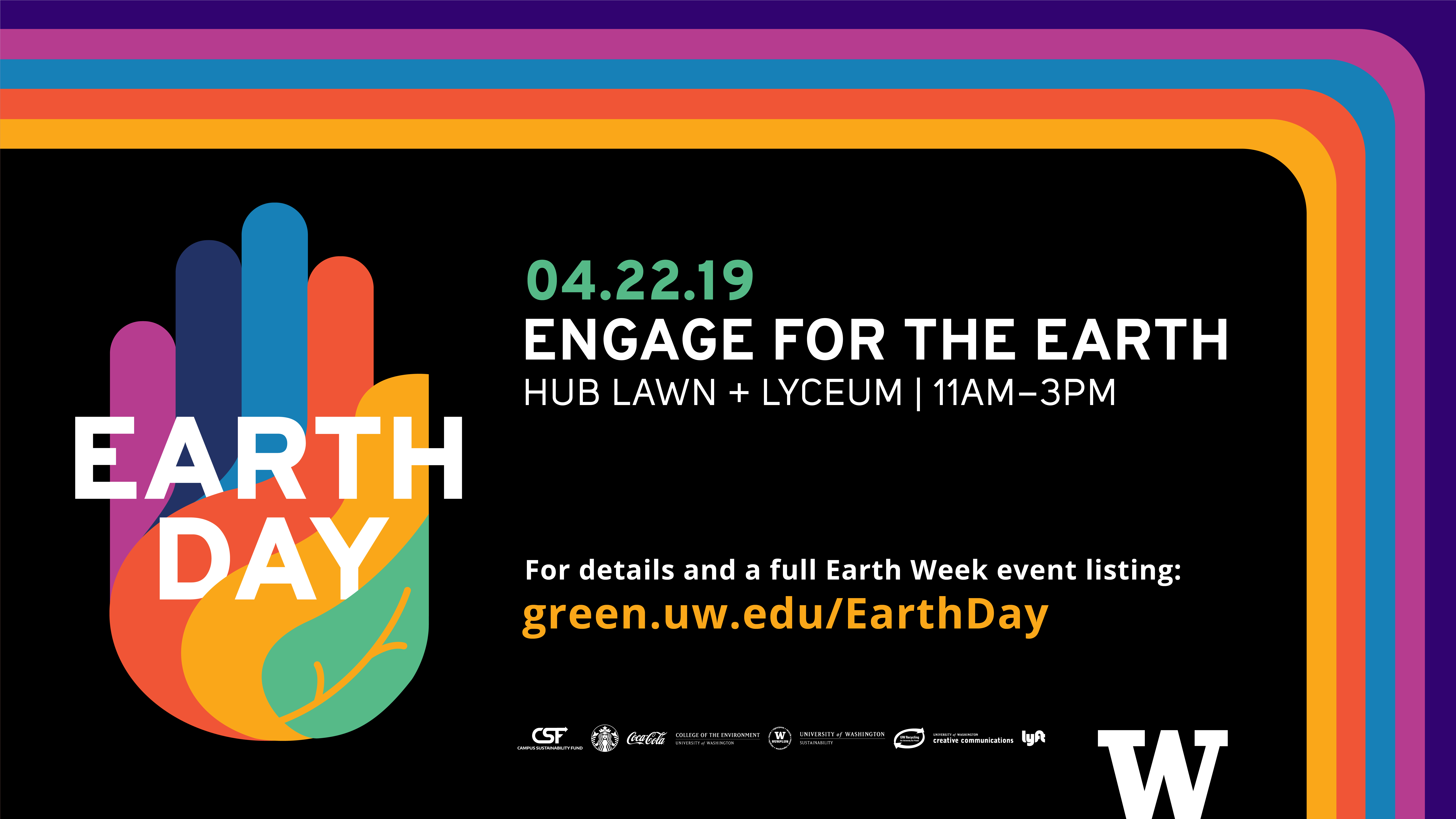 UW Earth Day 2019: Engage for the Earth
April 22, 2019, 11 a.m. – 3 p.m.
HUB Lawn & Lyceum
The UW's 2019 Earth Day celebration will be April 22, 2019, at the HUB. This year's Earth Day event will include a focus on action, equity, diversity, and environmental justice.
During the Earth Day event, the HUB Lawn will feature dozens of exhibitors - student groups, UW departments, and other organizations - who will share how they are working for sustainability and how you can get engaged. Enjoy food from local vendors at the Husky Green Market, organized by EcoReps, and check out performances throughout the day on the outdoor cultural stage. You'll also be able to register to vote and write a message to your legislators. Inside, visit with many organizations about job and volunteer opportunities at the career fair in the HUB Lyceum. There will also be speakers on the Lyceum stage throughout the day. Don't miss the Husky Green Award Ceremony at 12:30 p.m. and the Sustainable Business Practices Panel at 2 p.m. in the Lyceum.
There are also dozens of events happening across the UW throughout April for Earth Week. Visit green.uw.edu/earthweek for the full event listing and details.