Submitted by Toni Kwong on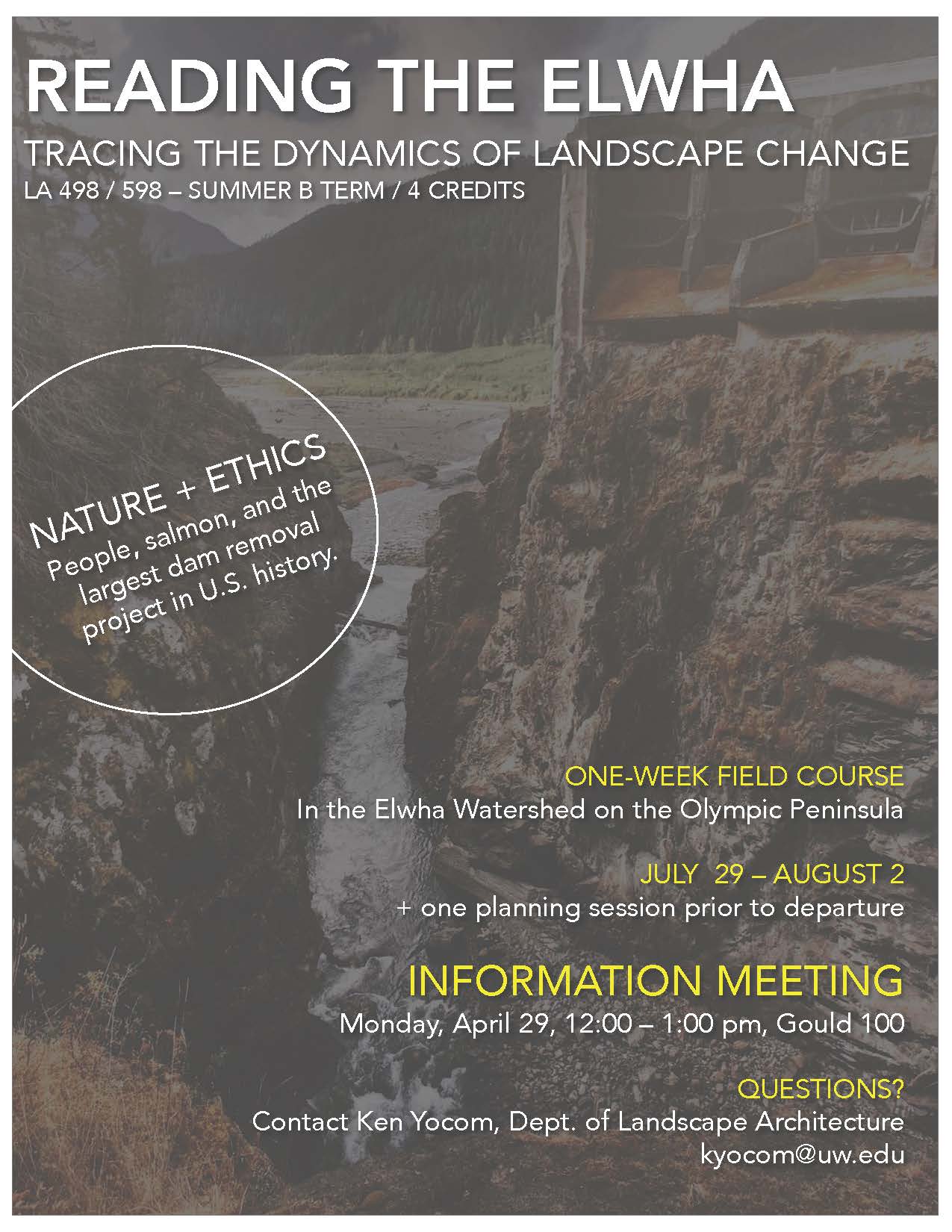 SUMMER COURSE, B TERM
READING THE ELWHA: TRACING THE DYNAMICS OF LANDSCAPE CHANGE
[Nature + Ethics - People, salmon, and the largest dam removal project in U.S. history]
Located on the Olympic Peninsula of Washington, the Elwha River and the watershed through which it flows is a rich, diverse, and dynamic place. With the recent removal of two major dams along with the river system that stood for nearly 100 years and blocked salmon migrations upstream while hindering sediment flows downstream the river is rapidly adapting to its free-flowing condition. This 5-day field-based course explores the system from headwaters high in the Olympic Mountains to the mouth on the Straits of Juan de Fuca. Each day consists of a hike to different locations in the watershed and meetings with restoration scientists, environmental planners, and tribal members actively engaged in monitoring and managing the river. The trip concludes with a sea kayak excursion in the Straits of Juan de Fuca near the mouth of the river.
If interested in learning more or to get an add code for registration, contact Ken Yocom, kyocom@uw.edu.
SLN: LA498, 12006 / LA598, 12011
Add Code: contact Ken Yocom, kyocom@uw.edu
Class Session: Monday, July 29th - Friday, August 2nd + one planning session prior to departure
Camping: Single site for 4 nights. Students provide camping gear and personal food.