Submitted by Caterina Rost on
The Department of Political Science's 2016 Convocation took place on Thursday, June 9th, 2016.
Carver Clark Gayton (PhD, 1974) was the keynote speaker and recipient of the department's Distinguished Alumnus Award. Read his biography below. Caroline Elizabeth Harrison was the undergraduate student speaker. 
The 2015-2016 graduates included 11 Doctor of Philosophy degrees, 17 Master of Arts degrees, and 409 Bachelor of Arts degrees. The department also presented four graduates with special recognitions:
Robert A. Dahl Award for academic excellence: Johnathan Tyler Mills
The Daniel S. Lev Award for best honors thesis: Lauren Ariella Mittman
The Sharon S. Redeker Award for Public Service: Daniel Keum & Samuel Miller Wright
About Carver Clark Gayton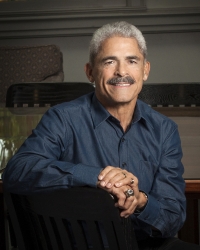 Carver C. Gayton has had a distinguished career as a teacher, a university administrator, a corporate and government executive, and a public historian. He completed his BA and MA at UW before earning his PhD in Political Science in 1974. In his early career Dr. Gayton taught at Garfield High, became the first African American FBI agent from Washington State, was UW's first director of diversity programs, and was a professor at Florida State University. During 18 years as a Boeing executive, Dr. Gayton developed innovative education programs and managed university relations. He then led the WA State Employment Security Dept. for four years before returning to work at UW's Evans School. He is an author and editor of books on history and was the founding Executive Director of the Northwest African American History Museum. A "Husky Football Legend," Dr. Gayton has been recognized locally and nationally as a pioneering educator and community leader.