Tuesday, February 19, 2019 -

4:00pm

to

6:00pm
William H. Gates Hall, room 138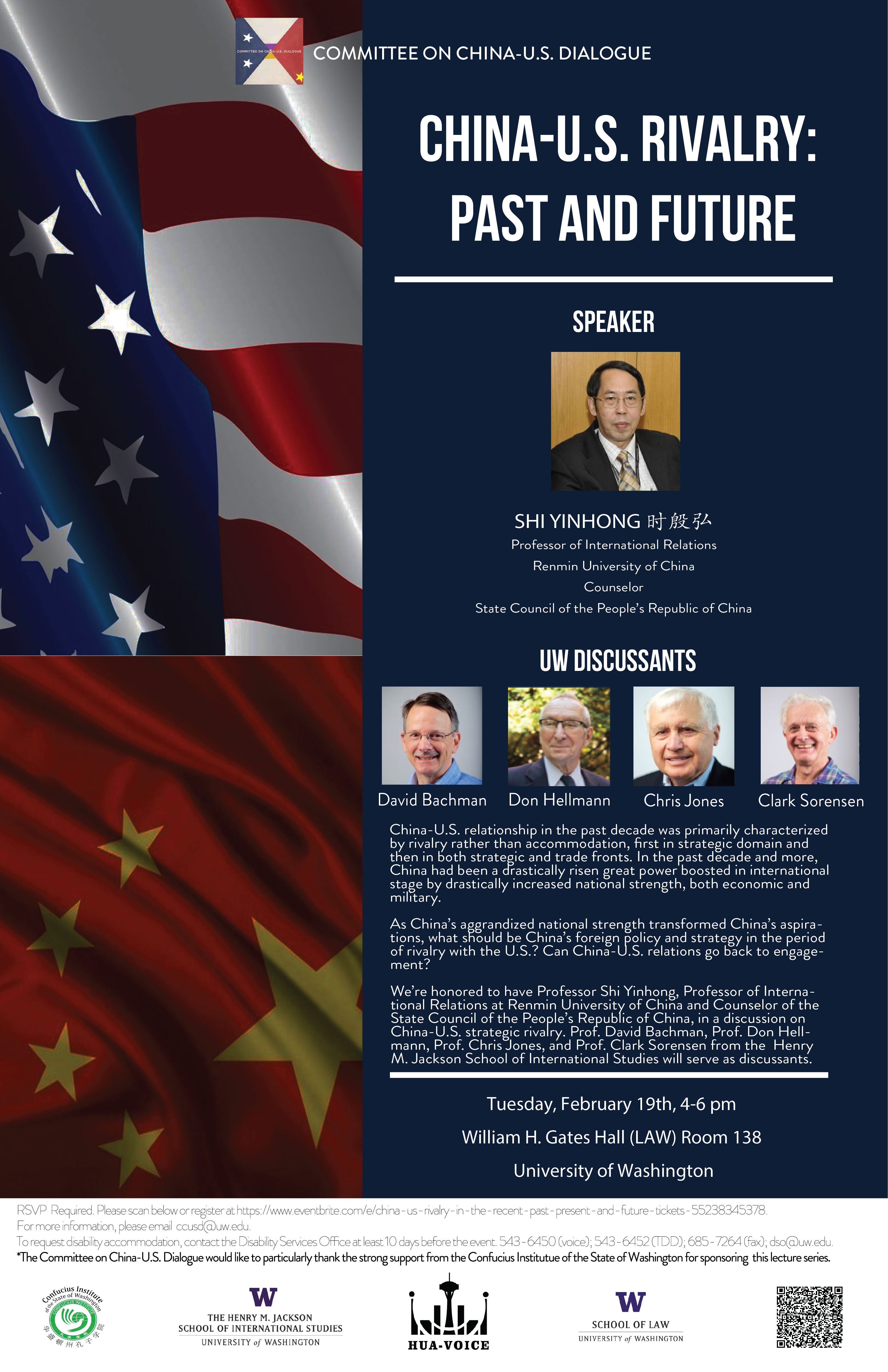 The UW Committee on China-U.S. Dialogues is honored to welcome 
Dr. Shi Yinhong (时殷弘)
, 
Professor of International Relations at Renmin University of China, Counselor of State Council of People's Republic of China
, to give a lecture on the 
Recent Past, Present and Future of China-U.S. Rivalry
.
Ever since Donald Trump's inauguration in 2017, the world is perhaps witnessing the most intensified relations between China and the United States, the two giant powers of the world. This year marks the 40th anniversary of the establishment of diplomatic relations of the two countries, but it only brings more question to the future of the bilateral relations: will China and the U.S. be able to return to the past? Or will such relation evolve into a new status quo that no one can predict? 
Professor David Bachman, Professor Donald Hellmann, Professor Chris Jones and Professor Clark Sorensen from Henry M. Jackson School of International Studies will serve as discussants.
The lecture will be held on 
Tuesday, February 19th, at William H. Gates Hall, room 138
.
A ticket is required for this event
, please see the poster below for more information and click here for reservation on 
Eventbrite
. You can also get updated information from our 
Facebook
 page.